Join us for a fun filled week of Fiesta Celebration! March 31st - April 10th. Don't miss The Chili Queens Cookoff, Sunday, April 3rd! Chili Queens supports local community organizations and is one of the hottest events of the week! As always the Legendary Day Party on Battle of Flowers Parade Day is a guaranteed great time! The Legendary Day Party starts early and ends late on Friday, April 8th! Doors open at 11am and don't close until 4am the following morning!
4/1 - Friday: WEBB Party Afterparty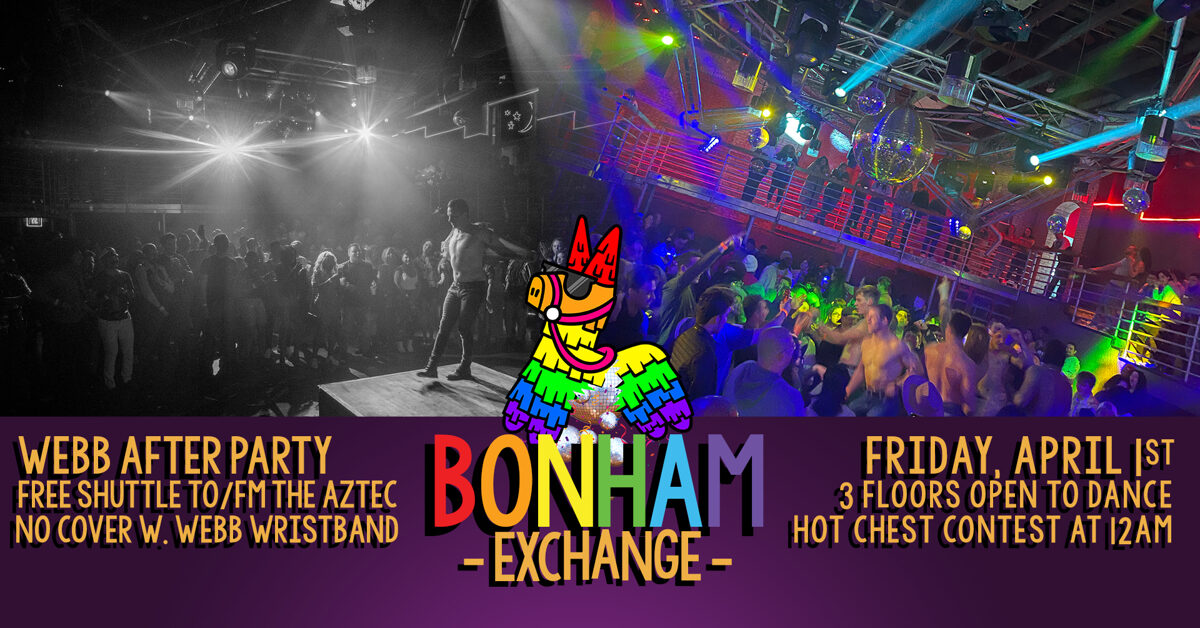 (Free Entry w/ WEBB Party Wristband) | Complimentary shuttle running to/from The Aztec Theater. Alayna Marquez's Hot Chest Contest at Midnight! 3 Levels Open to Dance, Drink & Live Happy All Night!
4/2 - Saturday: Saturday Night Fiesta Dance Party
All roads lead to The BX. 3 Dance Floors. 3 DJs. 1 MASSIVE Party! 18+ Welcome. Doors open at 8pm.
4/3 - Sunday: The Chili Queens (Chili Cookoff & Tackiest Queen Contest) *an Official Fiesta 2022 Event! Doors open at 3pm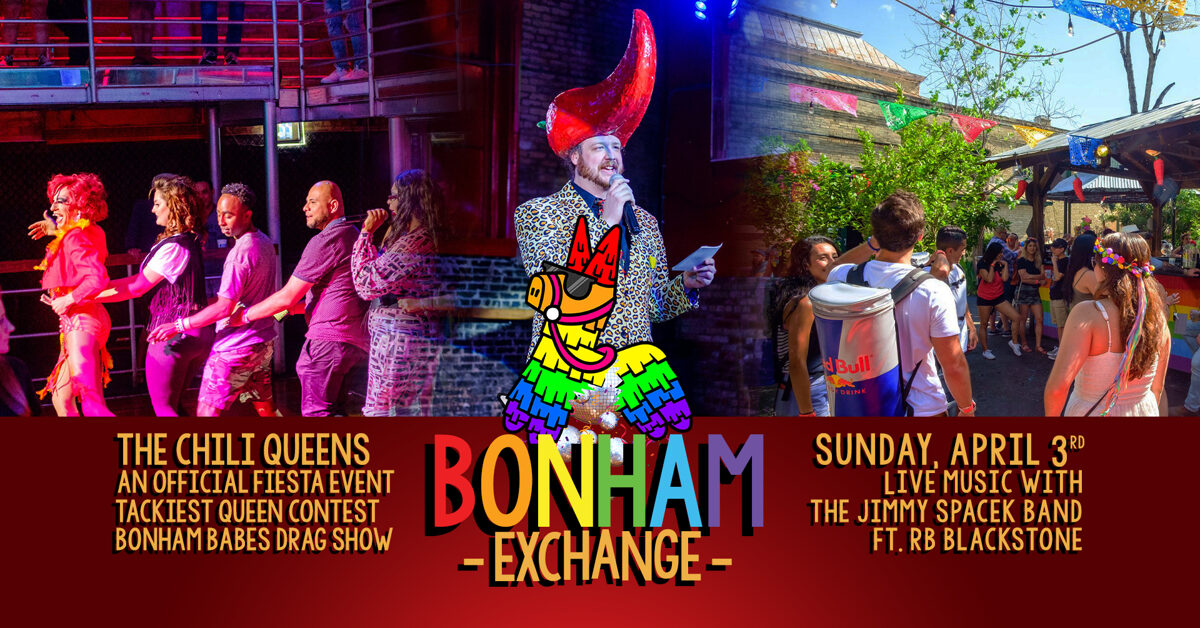 The Chili Queens Chili Cook-Off turns 15! Due to COVID our recipe will be a bit different this year! To help us celebrate we will have live music with The Jimmy Spacek Band Featuring RB Blackstone. Instead of our traditional chili competition, we will be bringing in a previous winner to give out chili samples. The Bonham Babes will be doing special numbers to kick off our closing ceremony. We will be honoring some of the Chili Queens VIPs for all their help and accomplishments. Finishing off the night with Fiesta's tackiest competition, giving out the Woochie award for the Tackiest Queen. Donations go to benefit SAAF and Thrive youth center. 18+ only.
4/4 - Monday: River Parade Viewing Party
4/5 - Tuesday: Pride Ride to NIOSA - Shuttle Service To/From Event
4/6 - Wednesday:
Video Bar Open - Doors Open at 8pm.
4/7 - Thursday:
Cornyation After Party | No Cover w/ Cornyation Wristband or Ticket
4/9 - Saturday:
Flambeu Night Parade Afterparty
After the Fiesta Flambeu Night Parade, All roads lead to The Bonham Exchange. 3 Dance Floors. 3 DJs. 1 MASSIVE Party! 18+ Welcome. Doors open at 8pm.

4/10 - Sunday:
Fiesta Closing Party | Bonham Babes Drag Show